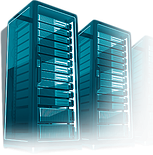 Data center Infrastructure Service
And High sensitivity & technology detection and protection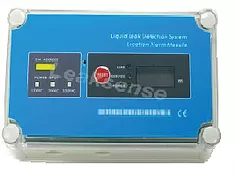 KEPBER ALT600W
Economy location distance location
ATL600 water leak location alarm is a high-performance water leak detector, which can detect the leakage of water, acid and base. A range of monitoring is up to 200m, once the unit detected liquid leakage, it will output relay signal in the screen. ATL600 not only can work independently but also apply with other module through network. The alarm can integrates into a variety of monitoring system, and then remotely controls equipment and alarms when the unit detected leakage.
Owing to configurable software the module owns, you can change the configuration by Windows PC.
The unit with highly sensitive elements and unique anti-surge function not only can shows high
sensitivity when occurs leakage but also avoid false alarm caused by diversified external factors.
RS-485 serial communication is connected to twisted-pair cable up to 1200m, automatically choose protocol(MODBUS, Opto22 and Metasys) Ethernet module as requirement/option.
The comprehensive water leak detector systems that we offer are specifically designed to network along with multiple control panels in addition to functioning as stand alone water leak detection systems. Our water leak detector systems are powered through PC based operating systems, ensuring complete reliability and dependability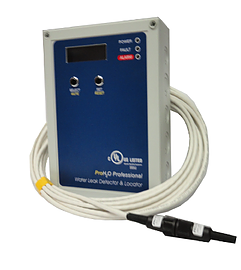 Pro H2O series
Low cost distance location
The ProH2O Module linear water leak detector operates using time-domain reflectrometry. A short pulse (less than 1 millionth of a second) is sent down the cable. When a leak is detected, a return pulse is generated (effectively the pulse sent out by the controller "bounces" off the leak) to send back an alarm.
The new ProH2O "Plug and Play" design comes in modular and distance locating versions. The cable can be run 100ft/30m max (Module) or 1000ft/300m max (Professional). The cables come in three easy to use "Plug and Twist" lengths, 12 ft (3.5m), 50 ft (15m ) or 100 ft (30 m) just use the combination that best meets your needs. ProH2O leak detection cable can be run on the floor utilizing our adhesive backed easy to use "Quick Clips" near sensitive equipment, in low areas or anywhere water may enter the environment. It can also be attached directly to sprinkler or process piping with our double loop ties to monitor for leaky pipes. The ProH2O Water Leak Detector Module operates on 12 VDC or 24VDC and has both alarm and fault connections to provide an easy interface to your Build System, Fire Alarm or Security System.
RLE LD-5200
RLE LD5200 ( High technology water distance location )
The LD5200 was designed with the end user in mind.  All basic device functionality is available from the LCD touch screen – configure, monitor, locate, and acknowledge leaks from the front panel of the LD5200.  The LD5200 can be used as a stand-alone device without sacrificing any leak detection or alarm notification functionality.
Once the LD5200 is connected to a network, a robust web interface expands the capabilities of the unit.  Use the web interface's interactive facility mapping tool to create an interactive overlay that displays on top of an uploaded floor map image.  When a leak is detected, the LD5200 displays its location on the map, making leak location quick and easy.
Seamless Integration Into A BMS/NMS
While the LD5200 can function as a stand-alone device, it also has powerful integration capabilities.  Multiple communications ports allow the LD5200 to act as a master for a wide variety of related slave devices.  The highly scalable LD5200 can provide leak detection and notification for an entire building through one IP address.  It can also seamlessly integrate into a BMS or NMS.  The LD5200 is ideal for applications that require a stand-alone system that can also be integrated into a larger centralized monitoring system.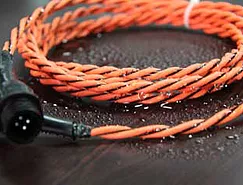 Water leak cable
Water leak sensing cable
SeaHawk sensing cable is used to reliably sense the presence of water or any conductive fluid. The sensing cable is durable, easy to clean, fast drying, and able to resist damage from most contaminants. The cable's abrasion-resistant polymer core increases its strength and durability. The cable is constructed from nonconductive polymers to help eliminate false alarms When connected to a SeaHawk single- or multi-zone controller, the sensing cable detects the presence of water in each zone, and the controller indicates which zone is in alarm. When connected to a SeaHawk distance read controller, the sensing cable not only determines the presence of a conductive fluid, but also pinpoints the exact location of the fluid along the cable route. Sensing cable is available in standard and custom lengths. Each end of the cable contains mating connectors to make installation and expansion of existing leak detection systems quick and easy. The sensing cable offers a reliable leak detection solution that mitigates potential water damage, costly business outages, and downtime