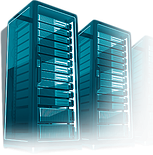 Data center Infrastructure Service
And High sensitivity & technology detection and protection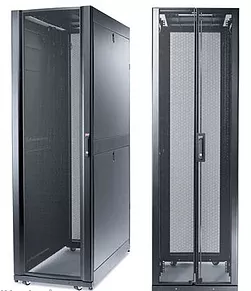 Server and Network Rack cabinet
KEPBER - SYSMETRIX

series XR/ZR/FR rack designed to house all your network equipment comes with lockable doors for securing and on trolling access to your network components. High-density mesh doors ensure optimum ventilation inside the enclosure. Split rear door design easily accommodates to any server room layout by minimizing the space required for access behind the cabinet.


Specifications


• Complies with ANSI/EIA RS-310-D, DIN41491: PART1, IEC297-2, DIN41494: PART GB/T3047.92, UL2416, UL60950-1 standards.
• Compatible with 19" /IEC60297-3, Metric standard and ETSI standard exquisite design with  precision, dimensions and craftmanship, black door with easy to read depth marking for djustable.
• Vented front/rear door enable ventilation and reliable operation, contoured high density perforated door exceed 80% area.
• High-density mesh front and back doors provide outstanding ventilation to avoid overheating
• Frame construction reinforced with steel, specially made to support heavy weights.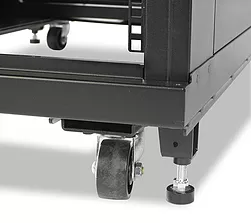 • 19" U numbers printed on rails frame and depth space can adjustable by customer.
• Access from front and rear doors, and side panel, The front door can revise right to left
   (special order).
• The front and rear door are opening angle 180 degree with lock.
• Support leg and wheel make moving and installation easier, 4 heavy casters to move and   adjustable to fix.
• Integrated cable management system inside and on top of the unit, holes on top and buttom for cable in/outside the unit.
• Accommodates any EIA standard 19" rackmountable equipment
• 25mm depth adjustment for customizing your installation
• Finished surface to prevent damage caused by rust and other external factors
• High-quality cold steel sheet. Thickness: corner edge 2.0mm, all other áreas 1.2 to 1.5mm
• Bearing capability static load 1,000 kg and dynamic load 600 kg
     size for available : 600x1000 mm. , 600x1200 mm.  
                                    800x1000 mm. , 800x1200 mm.
Cold and Hot Containment
KEPBER - Cold and Hot Containment
Cold or Hot Containment refers to the various physical barriers used in addition to a hot aisle/cold aisle arrangement that further eliminate the mixing of cold ("supply") air and hot
exhaust air. Containment structures lead to higher allowable temperatures in data centers.
Higher temperatures save energy because fan speeds can be lowered, chilled water temperatures can be raised, and free cooling can be utilized more often. ASHRAE revised their recommendations, stating that computer intake air could be as high as 80F/27C and air returning to air handlers could be as high as 95F/35C. This makes hot aisles slightly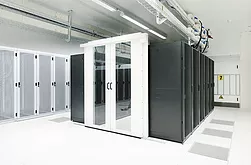 uncomfortable for people but it has no negative effect for computers since the exhaust air is effectively pulled back
to air handlers. We have 2 type of containment , Custom and Factory made
Option for customer choose
  - FIX Roof top panel 
  - Roof top panel for connect fire suppression ( automatic roof top open )
  - Automatic door
  - Cold & Hot Containment/Enclosures
  - Access control and Automatic lighting