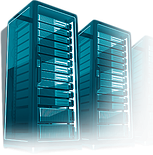 Data center Infrastructure Service
And High sensitivity & technology detection and protection
POWER DISTRIBUTION UNIT (PDU)
Basic PDU
KEPBER - Plus+1, is Basic PDU is a reliable solution distribution unit provides a wide array of power distribution solutions for rack-mounted electrical
equipments. Power Distribution Units are an essential element in managing power capacity and functionality for critical network, server and
data center equipment needs with tool-less mounting, a low-profile and numerous plug configurations. The Basic PDU is also equipped with
an ambient temperature rating of 60°C , making it ideal for energy efficient applicationsKey 
Features:
Mini circuit breaker with cover, surge protector or on-off switch availability
High ambient temperature ratings up to 60°C
Locking outlet options available*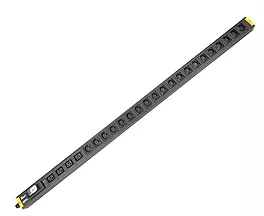 Output oultet available for 10 or 16 or 20 or 24 outlet
Input power plug IEC 309 (male) options available*
UL/CE Listed
Material
Aluminum alloy shell + PC (poly carbonate) socket.
(Basically the industry is more ABS + PC, PC material cost is higher than the cost of materials ABS and ABS + PC,
which features also are different.).
Color available, Red, Yellow, Blue or Black.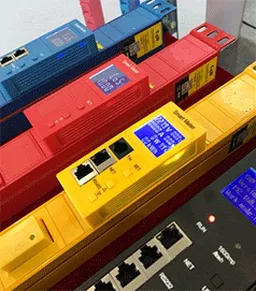 Network monitor PDU
KEPBER - Plus+2, is Power distribution unit that provides premium power protection for your professional workstations and connected devices.
With the innovative IP-based technology, Power Distribution Unit (PDU) distributes power to devices in the rack and offers real-time
metering and network monitoring of power loads for overload avoidance, capacity & load balancing, and energy use optimization.
It can be monitored through HTTP, Telnet, SNMP, SMTP or SSH interfaces
Features:
Built-in web server, allow different user (administrator, manager, user) to monitor the real time of the current consumption of the power strip.
The device supports for Current, Voltage, Power, Power Factor, Electric Energy monitoring.
The device supports upper and lower limits alarm threshold value settings for Current, Voltage
Real time to control each outlet of PDU.
Build-in true RMS current meter.
Reboot function.
Setup easily, meter can read the IP address directly.
Provide audible alarm when the power consumption over the setting of warning and overload.
Send the email and traps when the power consumption exceeds the trigger value of warning or overload to the PDU.
Provide utility, it can monitor a large amount of PDU at the same time.
Support the SNMP and provide MIB for the PDU to be monitored by NMS.
History recording of voltage, current, temperature, humidity and over-limit alarm information.
Support for temperature/humidity sensor availability (optional).
The device supports cascade via RS485 communication protocol.(Up to 32pcs)